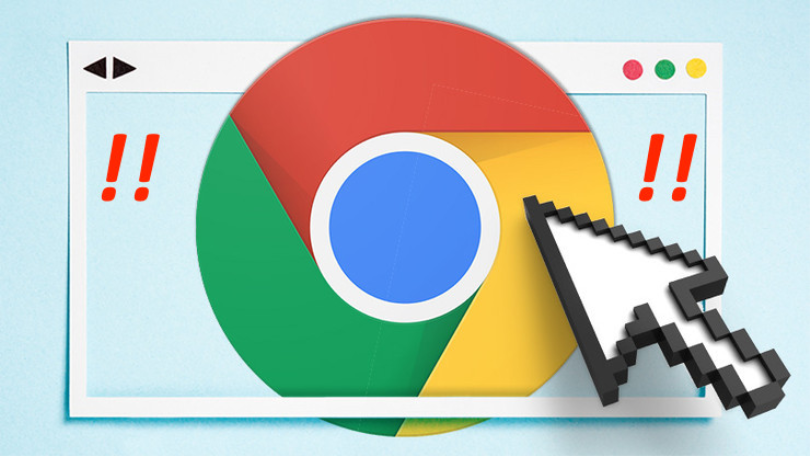 Setting up some new browsers and thought I would blog a list of list of decent chrome extensions that I have been using. Chrome Browser continues it lead in the browser growth area for browser of choice for web surfers across desktop and mobile. The chrome web store provides a plethora of free add ons (as well as paid) to make the most of the browser experience. Chrome offers extensions, themes, apps and games on the web store. For this blog I will focus on extensions.
Wappalyzer is a browser extension that uncovers the technologies used on websites. It detects content management systems, eCommerce platforms, web servers, JavaScript frameworks, analytics tools and many more.
Built for Chrome – Use Word, Excel, PowerPoint, OneNote, and Sway Online without needing Office installed. Work on the go – Get to your files from anywhere, thanks to integration with OneDrive and OneDrive for Business.
The simplest way to take a full page screenshot of your current browser window. Click on the extension in your browser bar (or press Alt+Shift+P), watch the extension capture each part of the page, and be transported to a new tab of your image that you can right-click to save-as or just drag to your desktop. No bloat, no ads, just a simple way to turn a full web page into an image.
The Save to Google Drive Chrome extension helps you save web content or browser screenshots to your Google Drive.
Adds a browser action to save the current page.
Adds a right-click context menu to save hyperlinks and media.
Configurable through an options page.
Live Start Page – Living Wallpaper
Live new tab page: customize clocks, to-do list, hundreds of living photos in your browser. Proudly nominated as one of the Best 2015 extensions by Chrome WebStore team! It's a simple user-friendly extension that has everything you need for enjoyable work.
SSL Checker lists resources that aren't secure on SSL-enabled webpages. Ever been on an SSL webpage and seen that the lock wasn't green but rather displayed a small yellow warning? Or are you working for an advertising company and want to check if your ads are secure? SSL Checker is for you!
Adds a toolbar button with various web developer tools. The Web Developer extension adds a toolbar button to the browser with various web developer tools.
BrowserStack lets you test your websites straight from your browser on 700+ real mobile and desktop browsers. When you are ready to test the website, Click on the extension button and select your OS + Browser combination.This will open up your website through BrowserStack in your selected browser + OS.
Check My Links is a link checker that crawls through your webpage and looks for broken links. 'Check My Links' is an extension developed primarily for web designers, developers and content editors.
The Page Analytics Chrome Extension allows you to see how customers interact with your web pages. The Page Analytics Chrome Extension allows you to see how customers interact with your web pages, including what they click and don't click. Use these insights to optimize your website layout, improve user experience, and increase conversions.
Save to Google Keep in a single click! Found a webpage, image, or quote that you want to save for later? With the Google Keep Chrome Extension, easily save the things you care about to Keep and have them synced across all of the platforms that you use — including web, Android, iOS, and Wear. Take notes for additional detail and add labels to quickly categorize your note for later retrieval.
Use the Evernote extension to save things you see on the web into your Evernote account.Goodbye, bookmarks. Hello, Web Clipper! Clip the web pages you want to keep. Save them in Evernote. Easily find them on any device.
WASP.inspector for Google Chrome. Next generation web analytics quality assurance. The Web Analytics Solution Profiler (WASP) is the must have tool for managers, marketers and implementation specialists who wants to audit, validate and debug the data sent from their websites via tags and beacons.
With Notes Anywhere ext, you can make notes on any web page, any position. when you open that page again, the notes get loaded automatically. Most notes extensions will only allow you to post in the popup window, not on web page. Notes anywhere allows notes right on the page.
Explore Flickr on your new Chrome tab. Flickr displays a popular photograph from our community every time you open a new tab. Click the photo to see it on Flickr or click the user name to see more photos from the user.
Makes Gmail your default email application and provides a button to compose a Gmail message to quickly share a link via email. This extension will open a Compose window in Gmail when you click any email address on a webpage. It also provides a button that will create a Gmail message when clicked, using the page title as the subject and selected page text and link address as the message.
Free and improved AdBlocker. Completely remove ALL ads. No "acceptable" ads or whitelisted advertisers, block tracking and malware! AdBlocker Ultimate is designed with a single purpose in mind to remove all ads and focus your attention on the content you want.
Replace new tab page with a personal dashboard featuring todo, weather, and inspiration. New Tab page gives you a moment of calm and inspires you to be more productive. Set a daily focus, track your to dos, and get inspired with a daily photo and quote.
Feedly Mini is a Chrome browser extension that keeps you connected to your feedly, allowing you to easily save, tag, share or subscribe to the great content you find each day. Feedly is the world's most popular RSS and blog reader with more than 15 millions users. RSS re-invented.
Hangouts brings conversations to life with photos, emoji, and even group video calls for free. Use Hangouts to keep in touch. Message friends, start free video or voice calls, and hop on a conversation with one person or a group.
Select and Speak uses iSpeech's human-quality text-to-speech (TTS) to read any selected text in the browser. It includes many features. Select and Speak uses iSpeech's human-quality text-to-speech (TTS) to read any selected text in the browser.
Hands down, the best way to get your weather in Chrome! "Weather" is a beautiful, simple extension to check the weather. Instantly get weather for your current location and a forecast so you know what to expect over the next few days.
Used by over 50 million people, a free ad blocker that blocks ALL annoying ads, malware and tracking. Adblock Plus is the most popular ad blocker ever, and also supports websites by not blocking unobtrusive ads by default.
LastPass, an award-winning password manager, saves your passwords and gives you secure access from every computer and mobile device. Only remember one password – your LastPass master password. Save all your usernames and passwords to LastPass, and it will autologin to your sites and sync your passwords everywhere you need them.
See your tasks from 40+ other services on Chrome's new tab page. Asana, Basecamp, GitHub, Gmail, OmniFocus, Trello, Zendesk, more.Taco (tacoapp.com) brings all of your existing tasks from 40+ services – like Gmail, Basecamp, Trello, and Zendesk – on to Chrome's new tab page. Confidently focus.
Check out any website for reputation and safety information based on users' experience. The official Web of Trust Chrome Extension. Stay protected while shopping and surfing with this must-have addition to any antivirus solution.
This is the official TinEye Chrome extension. Find out where an image came from, how it's used, or find higher resolution versions.This is the official TinEye extension for Chrome.